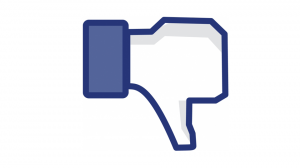 If you use Facebook, your privacy has gone from bad to worst. First, Facebook announced a few years ago that it gave law enforcement agencies access to private information nearly 40,000 of its users in just six months.
In addition, Facebook just changed its own privacy policies which makes it easier for them to use information about their users in advertising on Facebook, even if users did not explicitly give their consent.
Facebook and Law Enforcement Agencies
Facebook released a report a few years ago which contains the number of requests for private user data from law enforcement agencies in the first half of 2013. In it, they detail how agencies in 74 countries have asked for private information for nearly 38,000 users.
Most of these law enforcement requests were for individuals involved in criminal cases, such as robberies and kidnappings. However, these requests also included information on users who were involved with "national security issues." Facebook did not elaborate on what exactly "national security issues" covered, nor the number of individuals contacted for this specific In regards to requests from U.S. law enforcement agencies, Facebook says they complied with 79% of the nearly 12,000 requests they received.
These requests usually asked for the user name and the date on which they joined Facebook. However, many of them also asked for the user's IP address, which can be used to directly identify an individual. Some of them also asked for specific content posted to a user's Facebook profile.
What does this mean? It means that Facebook is not private, and any information you post to your Facebook account could be read by law enforcement agencies.
You can read the actual report here: https://www.facebook.com/about/government_requests
Facebook's New Advertising Scheme
Until recently, if Facebook wanted to use pictures of you in advertising endorsing their advertiser's products, you had to give them explicit permission allowing them to do so. In other words, you had to opt in to this program.
Now, unless you explicitly opt out of this program, any personal information, including pictures, you post to Facebook can be used in these advertisements without your knowledge.
These are known as social ads, and are Facebook's attempt to target users with more relevant ads. For example, if you "like" Amazon, your friends may see an Amazon ad in their feed, along with your picture and the fact that you like Amazon. Facebook believes that if you like something, there's a good change your friends may like it too.
This is all worrisome enough, but Facebook also includes new language in their privacy policies which states that all minors under the age of 18 agree to the following language when signing up to use Facebook:
"You represent that at least one of your parents or legal guardians has also agreed to the terms of this section (and the use of your name, profile picture, content, and information) on your behalf."
How many of us actually read the privacy policies of websites we sign up for? Do you think that teenagers are going to read them and ask their parents for this kind of permission?
Facebook appears to be finding new ways to market our personal information to increase their profits, even if it means changing their own privacy policies.
If you do care about Facebook using your personal information in their advertisements, you can go here to opt-out:
From Facebook's menu, select Settings.
Click Ads from the left navigation menu.
In the Ads with my social actions section, click Edit and select No One from the drop-down menu.
Click Save Changes.